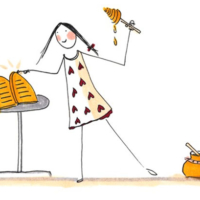 About
A journey of discovery of the Psalms
The artist Marianne Schütze explores the verses of the Psalms visually, making a basic message for each verse accessible through imagery. The viewer is invited to discover the Psalms afresh and meditatively take in each individual verse. The pictures are an artistic reflection on the Psalms.
Why am I drawing the Bible? "For many, the Bible is a closed book. People know it is famous, but they don't read it because it seems to have a complicated aura about it. I would like to visualize the Bible with a few pen strokes. In a picture, I summarize the effect the text has on me and want to share it with others. We can read the Bible like children: curious, open and full of anticipation.That is why the illustrations are simple and childlike."
"Open thou mine eyes, that I may behold won- drous things out of thy law" (Ps 119:18). This is one of the verses from the psalm that Marianne Schütze has illustrated. God is asked to assist people in recognizing the wonderful things about his instructions. But why? Is it really that important? Aren't laws issued so that people follow them? Why should I nd joy in the Lord's instructions? These questions take us to the heart of the Old Testament. They touch the heart of God, whom we praise with the psalms. Simchat Torah is the name of a joyful festival with dancing and sweets that the Jews celebrate in October. In English: rejoicing in and with the Torah. The people of the rst covenant, our elder brothers and sisters, have an advantage over us: They have experienced that, although God does make claims on us with his word, his desire is not to place burdens on those who listen to him. The Ten Commandments begin with deliv- erance: "I am the Lord thy God, which have brought thee out of the land of Egypt, out of the house of bondage" (Exodus 20:2). Ideally, the fundamental freedom of the children of God will nd expression in a life that is lived according to his instructions. Keeping God's law need not be hard. We can nd joy in obeying it. Marianne Schütze's illustrations have that sense of ease about them. They bring joy to my heart. They open my eyes to the wonders of God's law.

Catholic City Dean in Frankfurt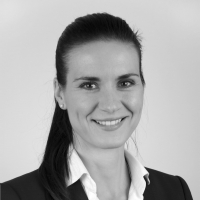 Marianne Schütze studied Industrial Design and gained her Master in Business and Administration at WU Executive Academy, Vienna University of Economics and Business.
She began her career as consultant for various sectors, most recently in the automobile industry, before moving to a private aviation company in 2014, where she is responsible for the German market. Besides that she loves to make music, go running, dance and study the Bible.
Since 2014 she has been living in Oberursel near Frankfurt am Main.